Why am I in DuoLife ?
DuoLife supplements are unique.
I obtain practical tools necessary to develop my own business.
We are present in 30 countries all over the world!
My personal message
Welcome to my store!
What are our Duolife products? Much more than common food supplements. These are the health products of the future with no unwanted side effects. They are even called supplements of the NUTRACEUTICAL category!
Nutraceuticals, the future of nutrition (03/10/2020 by Public Health)
More and more of us want to take charge of our health, in particular by adopting a healthier diet. With the aim of improving our well-being and our health by focusing on nutrients with exceptional and recognized properties, nutraceuticals appear to be the best way to take care of ourselves from the inside out. Focus on this new food phenomenon which is on the rise among consumers and which is already considered to be the future of nutrition.
What is nutraceutical? Nutraceuticals take its name from the contraction of the terms "nutritional" and "pharmaceutical", understand: foods that
heal. It brings together all the active elements naturally present in food and which provide real benefits for our health. These active ingredients help in particular to prevent the onset of certain chronic diseases, but also to accelerate certain physiological processes within our body: nutraceuticals therefore have both a preventive and a curative role.
Available in several medicinal forms such as capsules, tablets or even powder, these foods made from "classic" foods are intended to supplement our basic diet thanks to their high concentration of nutrients. The latter themselves have multiple nutritional and physiological properties that are good for our health. Particularly rich in "healthy ingredients" such as vitamins,
prebiotics or probiotics, antioxidants, trace elements or even mineral salts, nutraceutical products help us take care of our health day after day thanks to their exceptional properties. Polyphenols, essential fatty acids and flavonoids are therefore the major players in what is already considered the "new food" of our time.
To benefit from a synergistic effect, several nutraceuticals can also be used together to treat the same
problematic and thus maximize the benefits on the body.
HAVE A GOOD VISIT AND PLEASURE! If necessary, contact me. Dominique
My favorite products
DuoLife Day & Night set
is a specially developed formula that comes in two product bottles. The human body needs other ingredients during the day and others at night. The unique composition of natural ingredients supports the work of individual systems, depending on the daily cycle.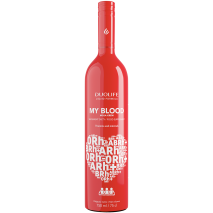 DuoLife My Blood is a 100% natural complex of vitamins, minerals and fruit and vegetable extracts in the form of a liquid dietary supplement. It is a liquid morphology that helps to maintain proper red blood cell levels and aids blood production. This formula also provides you with energy and helps to sustain good body condition. Your morphology reflects the quality of your life!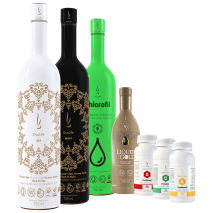 The set contains a product which is no longer packed in a carton box, which helps reduce paper consumption.

The DuoLife METABOLISM - WEIGHT LOSS Pack is a perfectly selected composition of products supporting the functioning of the body and it is adapted to the circadian rhythm. • with information about the general indication • the recommended method of consumption • with the recommended supplementation time • with dietary recommendations and a 7-day diet